St. Anne's strives...
to be a joyous community that encourages all people to seek to know Christ in their minds, hearts, and lives. Each of us has special gifts to offer in service to the Lord of the church, so members of St. Anne's work intentionally with one another to discern what each person's special gift is. Each week, we offer the gifts of our lives as we gather together at God's table to receive grace and become the Body of Christ.
*We welcome ALL people and are proud to be a congregation where our LGBTQ+ members lead and serve in all aspects of congregational life.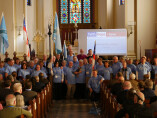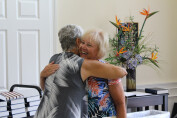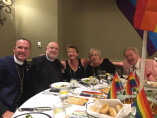 Our mission is...
to go out into a broken world and proclaim the gospel; guided by scripture, tradition, and reason. Honoring Christ's command to serve others, we reach out beyond ourselves, believing that God's presence in our communities goes before us and gives us the ability to advance God's kingdom in the world.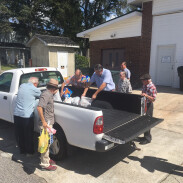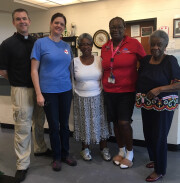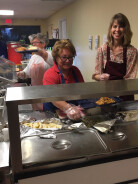 Our Core Values
Scripture: We strive to have a deep understanding of the Bible, and we study scripture with an appreciation for the historical, cultural, and spiritual contexts in which the different books of the Bible were written. Through our Sunday scripture readings and our weekly Bible Study, our aim is to "hear, read, mark, learn, and inwardly digest" the words of scripture so that our lives as 21st century Christians are firmly based in the authoritative texts of our tradition.

Tradition: We are rooted in the Anglican tradition of the catholic faith. Our worship reflects the most ancient patterns of Christian liturgy as it developed in England. Although catholic in our understanding of faith, we have a distinctly Anglican expression of faith. One of the particular traits of the Anglican expression of the catholic faith is that unity does not necessarily mean uniformity. In other words, we don't have to agree with each other on every point in order to follow Jesus. Diversity of opinion and expression is what helps us to grow!

Reason: Reason is understood to include the human capacity to discern the truth in both rational and intuitive ways. It is not limited to logic as such, although clear thinking is something we strive for. Reason also takes into account and includes experience.

Each of the three sources of authority must be perceived and interpreted in light of the other two.