Our Ministries
We believe that what we do within each ministry should flow purposefully out of what we value and love. Whether you are a long-time resident of Conway or have just arrived in the neighborhood, St. Anne's is here to help you get involved with our church and Conway community.
Pastoral Care
St. Anne's has a dedicated group of lay persons who help to care for members of St. Anne's who are in need. Our pastoral care team makes regular visits to those who cannot join us for worship on Sundays, taking them communion and providing a helping hand whenever possible.
If you would like to learn more about getting involved with pastoral care, or if you know someone who needs a pastoral visit, please contact Vestry Member Cathy Battle at .
Church Ministries
Service Volunteers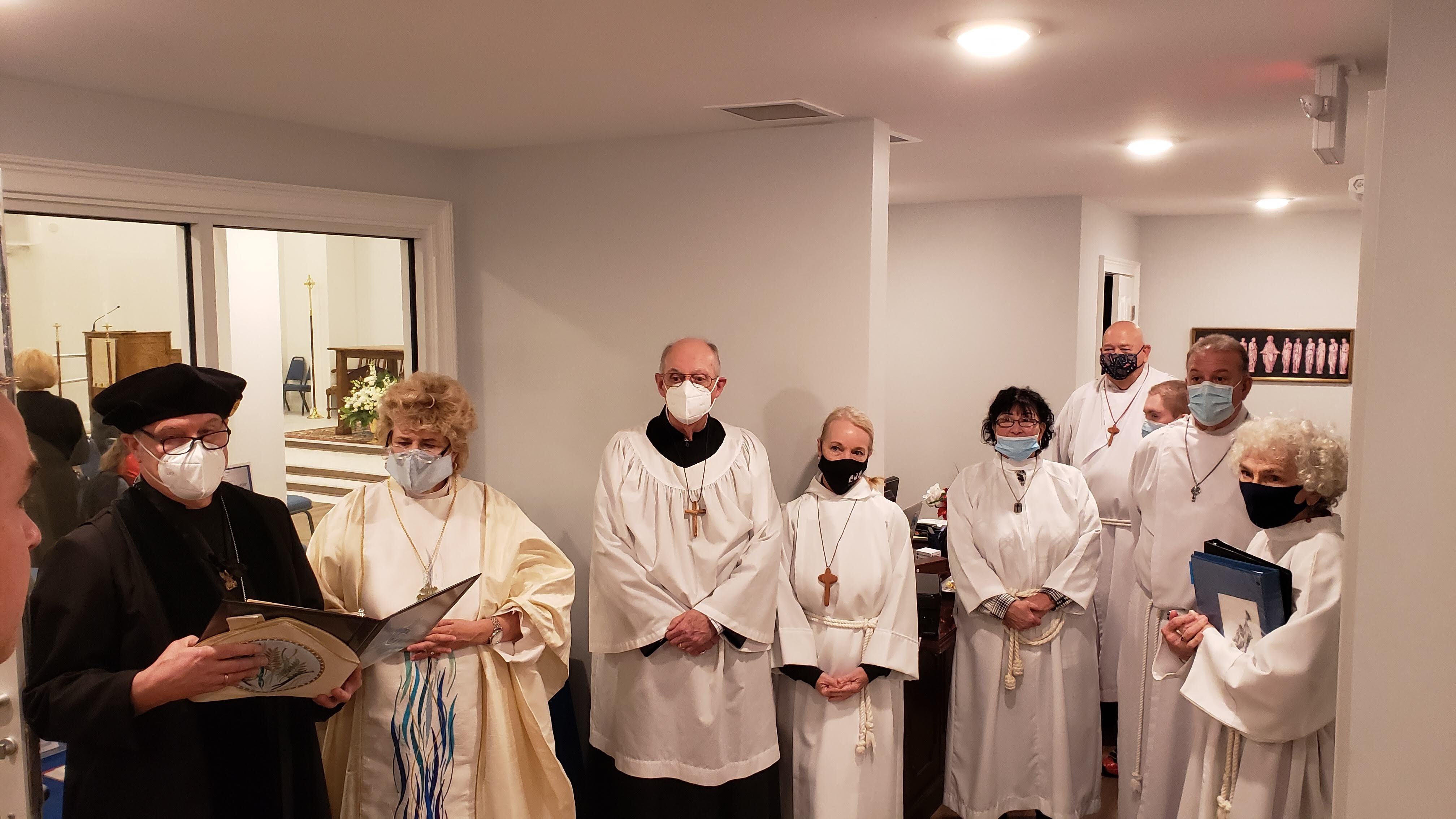 If you would like to be a part of our Sunday service, please sign up on our Sign Up page. If you have questions about any of the roles below before you sign up, please contact Rosemary Jenrette ( )
Acolytes and Altar Servers: Our team of acolytes is made up of women and men; both young and old. Duties for acolytes include carrying the processional cross, carrying torches, assisting with the setting of the table, and occasionally chalice bearing. Acolytes help the service to run smoothly, but perhaps the best part of being an acolyte is that you are always guaranteed a great place to sit.
Altar Guild: Our altar guild team helps to set up St. Anne's for Worship every Sunday. Before the service begins, they arrange the sanctuary, set the altar, make sure there is enough bread and wine for the service, and generally provide for the beauty of our worship.
Greeters and Ushers: Greeters and ushers are parishioners who volunteer to look out for visitors and newcomers, provide them with information about St. Anne's, introduce them to other members after the service, gather information about newcomers to give to the clergy, and generally welcome them into the life of our parish family.
Music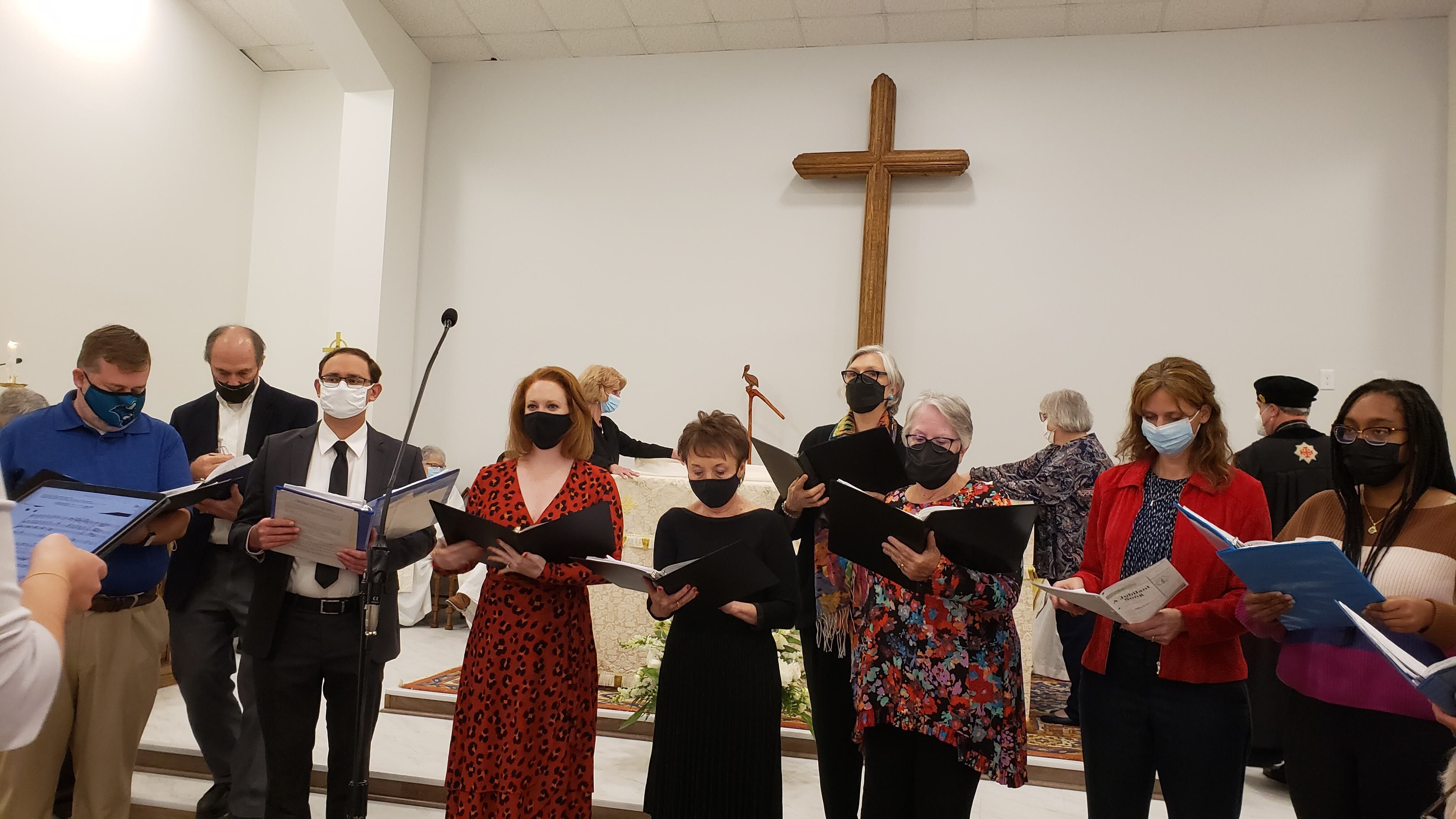 Every Sunday is a delight when the choir presents a musical offering to the glory of God. We're always looking for talented singers to contribute their voices to make the choir even more amazing, so if you are interested in lending your voice, please be in touch with our music director Sarah Abushakra ( . Quite apart from the camaraderie, being in the choir is rewarding because, as St. Augustine reminds us, "When we sing, we pray twice."
Education for Ministry (EfM)
Our Education for Ministry (EfM) group, led by member Susan Slavin, meets every Monday evening from 6:30 to 8:30 pm. Enrolled participants explore scripture, tradition, and theology as part of a four-year, intensive training program run through the Sewanee seminary. Enrollment for 2023 will begin in June, so if you are interested in learning more about EfM, please be in touch with Susan Slavin ( ).
Episcopal Church Women (ECW) and EGALS
Verna Dozier, theologian and Biblical scholar, said, "Don't tell me what you believe; tell me what difference it makes that you believe." The ECW chapter at St. Anne's strives to make a difference in the world through various activities designed to build up the spiritual lives of the women of St. Anne's. ECW plans activities and fundraisers throughout the year.
The men of St. Anne's, or the EGALS (feel free to ask about the acronym, but be prepared to get a few different answers!), are dedicated to fellowship, fun, and keeping bureaucratic procedure to a minimum, and doing good works.
Community Outreach
ECHO (Homeless Veterans Aid)
ECHO (Eastern Carolina Homeless Association) is an organization that provides many emergency services to those facing the crisis of homelessness. One of its areas of focus is on helping Veterans through its Homeless Veterans Pantry, a food assistance program that provides temporary food assistance to Veterans as they are placed in permanent housing. ECHO helps over 200 Veterans in the Eastern Carolina region each year. The cost of providing food assistance to these Veterans is $300 a month. In helping ECHO, we at St. Anne's have an opportunity to help out Veterans in our area as they get their feet back on the ground. Please consider making a special donation to this special cause. Any donation of any amount is helpful.


CAP, Churches Assisting People (Food assistance)
CAP is a food pantry on Main Street in Conway that for almost thirty years has offered emergency food assistance to our neighbors. CAP's first "location" was an Episcopal Church closet, and CAP is still one of our outreach partners. Our main way of helping CAP is by collecting food items for their pantry. If you are interested in helping out at CAP, please bring items to Saint Anne's any Sunday. You can also help CAP by making deliveries, stocking shelves, etc. Feel free to contact them directly with any questions: (843) 488-2277 /


The Shepherd's Table (Soup Kitchen)
One of our main ministries at St. Anne's is helping out at Shepherd's Table, a local charity devoted to providing healthy meals to those who are struggling to make ends meet. We have teams who prepare meals, and in participation with other churches in the Conway area, we take turns serving meals, washing dishes, and welcoming guests at Shepherd's Table.
We typically have a team of volunteers serving on the second Tuesday of every month. Sign up to volunteer.

Conway Medical Center (Volunteer Chaplains and Others)
St. Anne's currently has three laypersons currently serving as lay chaplains at the Conway Medical Center, and we're hoping to add a few more to the team. Lay Chaplains dedicate a minimum of one hour a week to be on hand at the hospital in Conway to visit with patients and offer prayer and support. Training is provided, and the staff chaplains at the hospital are always on hand to help new chaplains as they get started. If you are interested in learning more about becoming a lay chaplain at the Conway Medical Center, please speak with Rev. Sandy Moyle (

Freedom Readers (After-school Reading Program)
Several of our parishioners volunteer with Freedom Readers, which works to improve reading skills in low-income communities by providing one-to-one literacy tutoring, free books for home libraries, and an inspiring, high-energy learning environment.


Episcopal Relief and Development
Founded in the midst of World War II, Episcopal Relief and Development supports programs that fight poverty, hunger, and disease across the world. Active in over 40 countries, Episcopal Relief and Development provides us the opportunity to reach beyond our own neighborhood. Offerings collected in months when there is a fifth Sunday are sent to Episcopal Relief and Development.