Our Priest - The Rev. Robertson Carr Donehue
Rob is a native of Charleston, SC. He received a BA from the University of South Carolina in 2001 and an MA in Theology from the University of Durham in 2004. He spent five years as a Benedictine monk at St. Gregory's Abbey in Three Rivers, MI before returning to Charleston to serve as the Director of Youth and Young Adult Ministries at Grace Episcopal Church. He attended seminary at the Sewanee School of Theology and received a Master of Divinity degree in May of 2016. Rob and his wife, Davis, were married in January of 2015. Rob's interests include history, theology, church architecture, and teaching. He's also quite fond of wearing fun and colorful socks.
Mary Jo Roberts

Mary Jo holds a Master of Public Administration degree and studied non-profit management as a concentration. Her early career was in higher education, working first at Pace University School of Law, then moving on to a decade long career in academic advising at the undergraduate level. For the past twelve years, she has worked for a membership association which services the financial risk profession-doing so remotely since moving to South Carolina in 2007. Thankful for the friendship and support provided by St. Anne's, she welcomes the opportunity to give back and serve the community as a Mission Committee member. She is the liaison for Membership.
Cathy Battle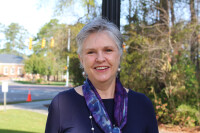 Cathy Battle is a Mission Committee Member at St Anne's in charge of Pastoral Care and a liaison for the choir. She has been married to Mike Battle since 1976 and has three grown children, two wonderful daughters in law and a precious grandson. Cathy is a recently retired Mental Health Therapist specializing in marriage and family as well as individual adult counseling. She now enjoys more time in the sunshine.
Bill Collins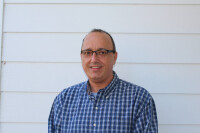 Bill was born in Ohio and grew up in West Virginia. He moved to Horry County in 1995 and currently lives in Conway. He works for the South Carolina Department of Health and Environmental Control and is the regional supervisor for the Vital Records Offices in the Pee Dee Region of the state. Bill has been attending St. Anne's since 2013. Newly elected to the Mission Committee, Bill is a liaison for Outreach and Music.
Jennifer Ennis

Jennifer has had multiple leadership roles throughout her spiritual journey. She grew up Presbyterian and was very active in her youth group, eventually serving as a youth representative to the National Presbyterian General Assembly when she was a Senior in high school. She became Episcopalian after she and Dan married. She has taught Sunday School and Bible School for multiple ages. Jennifer also had the honor of serving as President of a Daughters of the King chapter in the past and most recently served as St. Anne's first ECW president. She has also served on multiple committees, including a planning committee for Alpha and she has also served a term on the Vestry in the past.
Bill Parker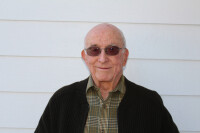 I was Born and raised in southern California. I earned a BA (Philosophy) from Point Loma Nazarene University, an MA (Philosophy) from University of Southern California (that university!), and a JD from Loyola Law School in Los Angeles. I was a Professor of Philosophy for 35 years, and I practiced law for 18 years. My wife, Joyce, and I moved to Conway in 2013, and I have been a member of St. Anne's since 2013. My Mission Committee focus is Christian formation.
Marvin Schubert

Marvin was born in 1954 in Jacksonville, Florida and was a southern baptist till adulthood. In 1972 he went on to continue his education at Western Carolina University and became a "lifelong" Catamount. More importantly, it was there that he met his wife and life long partner, Patty (they will celebrate their 42nd anniversary on 9/11). He graduated with a BS in Business Administration degree in 1976 with a concentration in marketing and business law. This began a 37 year career in sales and marketing. He has held positions in the flexible packaging industry as Sales Representative, National Account Manager, National Sales Manager, Business Development Manager, as well as executive level positions as Director to Vice President Sales & Marketing. During this career he received his MBA from Brenau University with a concentration in Marketing. From Marvin: "With this background, I believe I have the education, experience and energy to help St. Anne's maintain our shared values, our inclusiveness, and our growth potential going forward."
Drew Kurlowski
Drew and his wife Jacqueline moved to Conway in 2015 and quickly found a church home at St. Anne's. He and his wife have recently welcomed a daughter, Olivia, to their family, and have enjoyed the joys and challenges of parenthood. Drew holds a Ph.D in political science and is a professor of politics at Coastal Carolina. He is a member of the St. Anne's EGALS, enjoys being a lector for services, and is excited to take up a new role as a member of the vestry.
Holley Tankersley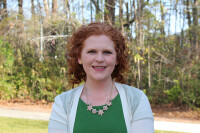 Holley is a Professor of Political Science and Associate Dean of the Edwards College of Humanities and Fine Arts at CCU. She grew up in Sylacauga, Alabama (just southeast of Birmingham) and was raised in the Methodist Church. She has lived in Conway for 12 years, but still underestimates Horry County traffic! She and her husband, Dan (an English professor and national award-winning poet – really!), live in Conway with their schnauzer mix, Mindy.
From Holley: "An undergraduate professor of mine once wrote on one of my papers that I always 'want things to turn out right,' and that my primary goal seemed to be parsing different viewpoints in order to find my way to consensus or reconciliation. I took it as a compliment, and it is the gift I would hope to bring to the Mission Committee. I feel blessed to have found St. Anne's and appreciate to the opportunity to serve our special community."