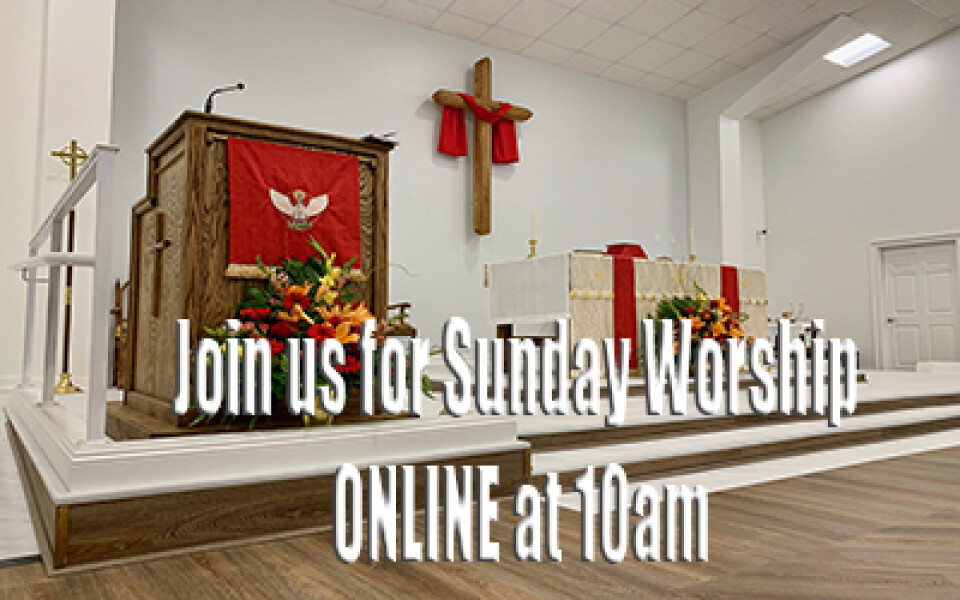 Every Sunday, 10:00 AM - 12:00 PM
All of our worship services are held at 2104 Main Street in Conway.
We have an 8:30am service that has a calm, contemplative atmosphere for worship. Our 10am service has music, a longer sermon, and sometimes a special guest children's message. We welcome everyone, from adults to children, and we have a staffed nursery in our building. Masks are not currently required for our worship service, but we encourage all who attend to make informed decisions to keep themselves, and our fellow parishioners, safe and healthy.
There are also some options to view our 10am service online! We host our service on Zoom. Please note that you have to enter a password to access the Zoom service. The password is sent out via email to Saint Anne's members a few days before Sunday service. If you would like to be added to our e-mail list, you can send a message to .
Zoom: https://us02web.zoom.us/j/82719186498
Alternatively, you can go to the St. Anne's Facebook page to view this week's, and many of our previous, sermons and videos:
Facebook: https://www.facebook.com/episcopalchurchconway/