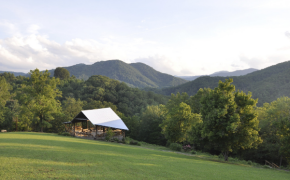 A group from St. Anne's recently partnered with our friends from St. James and Holy Cross Episcopal Churches in Wilmington, NC, to travel to Glory Ridge, a camp and retreat center near Marshall, NC. While staying at Glory Ridge, the group engaged in three home repair project for residents of Madison County.
We left after worship on June 16th and drove 316 miles to Glory Ridge (near Marshall, NC). The views from Glory Ridge were breathtaking, and we were blessed to be greeted every day with stunning views:
The community we formed was made up of people from St. Anne's, St. James, and Holy Cross Episcopal Churches.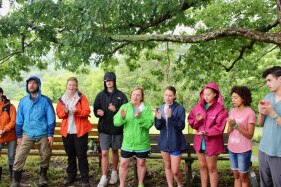 We set to work early on Monday morning, splitting up into three groups to work on three different sites.
At one site, we replaced a roof and built a small back entrance deck.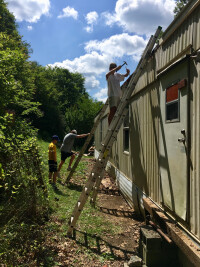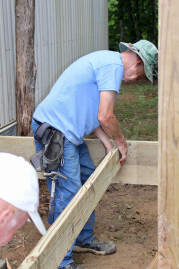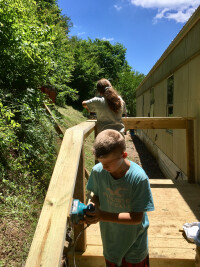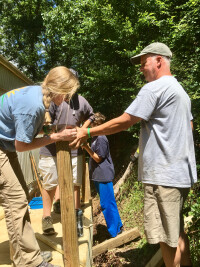 Of course, it wasn't all work and no play!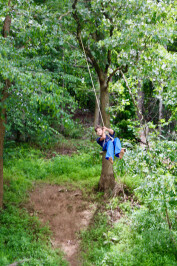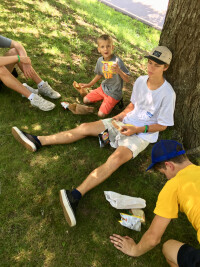 At another site, the project involved painting a room and rinstalling some new flooring.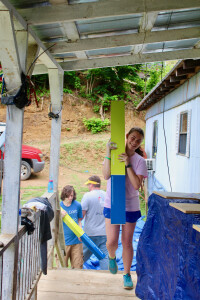 And they had some fun while working as well!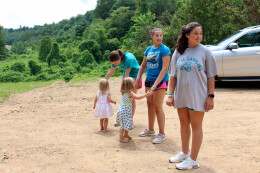 At the third site, an entire deck was built!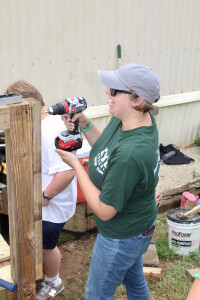 And had some fun to boot!
Back at the Ridge after each workday, we had a chance to relax and enjoy being a community.
Some of the residents we helped even joined us for supper...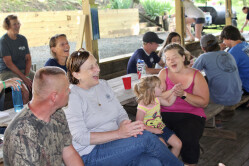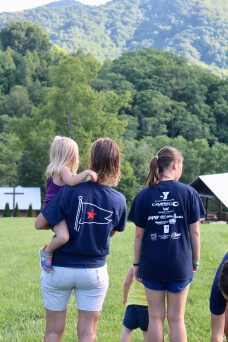 And helped us to lift up our voices in song...
The three families we helped, with the work crews from Glory Ridge: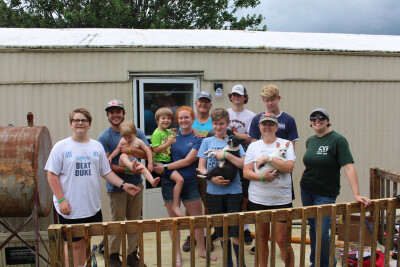 And on Friday night, we went to the Depot in downtown Marshall, to hear some bluegrass.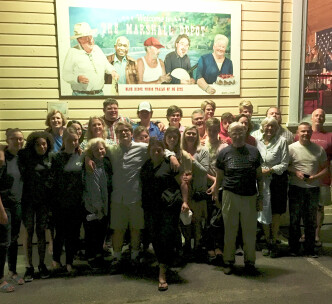 All in all, it was a grace-and-joy-filled mission trip. Many thanks to all who made it happen, especially our brothers and sisters at St. James and Holy Cross Episcopal Churches in Wilmington. We're looking forward to a return trip next year!